Planetary Protection
JPL's Biotechnology and Planetary Protection Group (BPPG) has had a longstanding involvement in mission implementation, and more recently, space microbiology research and technology development. The team ensures that spacecraft meet stringent cleanliness requirements to prevent forward contamination (microbial contamination of the solar system by spacecraft that we launch from Earth) and backward contamination (extraterrestrial contamination of the Earth and Moon by way of sample return missions). In support of this implementation role, the BPP Group seeks to advance spacecraft cleanliness, sterilization, and validation technologies for NASA's solar system exploration missions.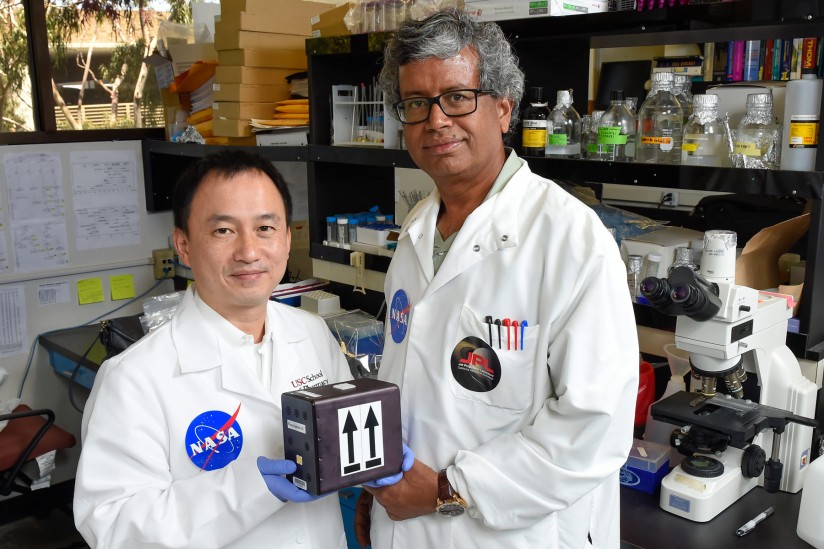 Analytical Chemistry and Biochemistry

Bioinformatics

Biomedical Engineering

Biosensor Technology

Chemical Engineering

Classical and Molecular Microbial Taxonomy

Genetics

Metagenomics and Metabolomics

Microbial Archiving

Microbiology

Molecular Biology

Physics

Planetary Protection Implementation

Planetary Protection Research and Technology Development

Probability Analysis

Research Design

Space Instrument Engineering

Systems Engineering
Explore Planetary Protection
Coming Soon!
The Biotechnology and Planetary Protection Group will host a variety of seminar series, workshops and conferences. Check back frequently for more information.