Mission Overview
The mission of the JPL Planetary Protection Center of Excellence is to promote and sustain the infrastructure of planetary protection at JPL while supporting NASA missions. JPL fosters a culture of intra and inter collaboration to meet evolving mission requirements. Through our Planetary Protection Center of Excellence, we ensure our scientists and engineers are equipped with the state-of-the-art technology, remain effectively trained, lead mission-related Research & Technology Development projects, and leverage leading government and industry advancements, so that they can better fulfill multi-mission needs. Our vision reaches across several domain areas and ensures JPL's Biotechnology and Planetary Protection Group (BPPG) has the right capabilities, people, tools, and expertise to offer the very best solutions to meet NASA's needs and challenges.
JPL's BPPG has had a longstanding involvement in mission implementation, and more recently, space microbiology research and technology development. The team ensures that spacecraft meet stringent cleanliness requirements to prevent forward contamination (microbial contamination of the solar system by spacecraft that we launch from Earth) and backward contamination (extraterrestrial contamination of the Earth and Moon by way of sample return missions). In support of this implementation role, the BPP Group seeks to advance spacecraft cleanliness, sterilization, and validation technologies for NASA's solar system exploration missions.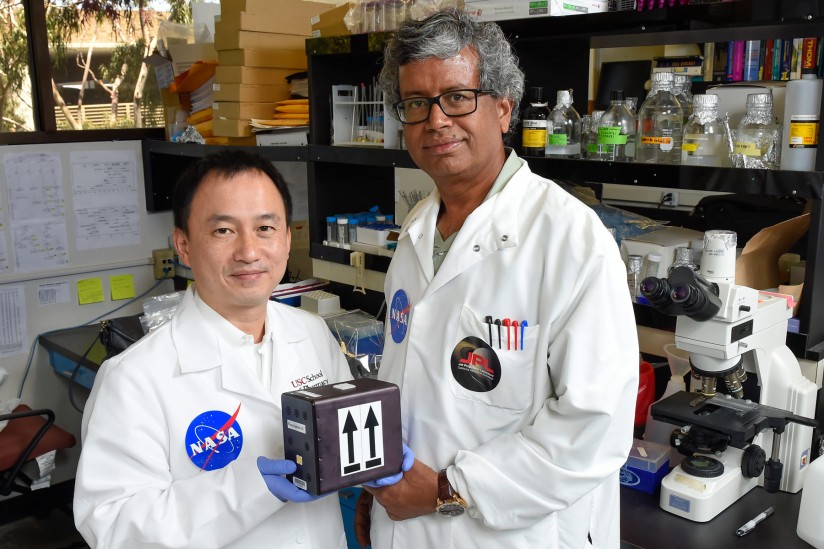 Analytical Chemistry and Biochemistry

Bioinformatics

Biomedical Engineering

Biosensor Technology

Chemical Engineering

Classical and Molecular Microbial Taxonomy

Genetics

Metagenomics and Metabolomics

Microbial Archiving

Microbiology

Molecular Biology

Physics

Planetary Protection Implementation

Planetary Protection Research and Technology Development

Probability Analysis

Research Design

Space Instrument Engineering

Systems Engineering
Explore Planetary Protection
Forthcoming Planetary Protection event details will be posted here.